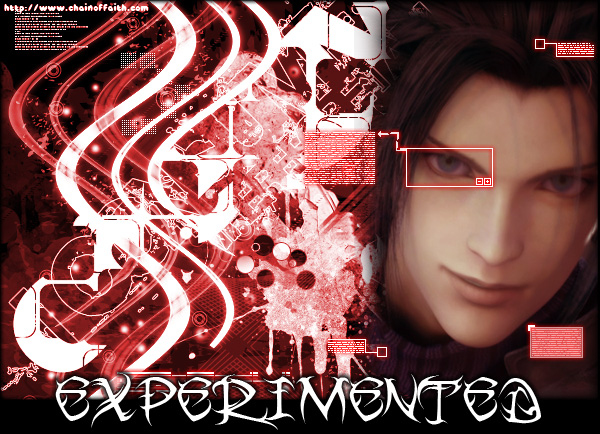 Quick Link


Credit

Chain of Faith © Senna
Layout © Senna
Zack Fair © Tetsuya Nomura
Image: [x]
Brush: [x]
Avatar: [x]
Awards For You
These are the awards you can win for your site! Read their description and requirements carefully before applying.
General Rules
1. I will only accept graphic/fansite/fanlisting/manga/anime sites
2. You can choose only one award for your site. If you have multiple site, apply with different urls
3. Please put your award up on your page!
4. Also I would appreciate if you could link me back!
5. If your page as hentai/yaoi/yuri I will disregard the email.
6. Don't complain that the award doesn't look good enough for you. If you don't like how the sample looks like, don't appy.
Heart Award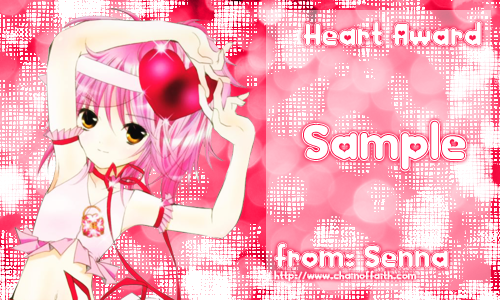 Requirement:
Must have at least 5 contents
Pre-made layouts are fine
Pink colored layout is a plus
Up to 5 under construction pages
Difficult Level: Beginner
Spade Award

Requirement:
Must have at least 7 or 8 contents
Pre-made layouts are fine
Blue colored layout is a plus
Up to 3 under construction pages
Difficult Level: Easy
Clover Award

Requirement:
Must have at least 10 through 15 contents
Layout has to be made by you
Green colored layout is a plus
Up to 1 under construction pages
Difficult Level: Normal
Diamond Award

Requirement:
Must have more than 15 contents
Layout has to be made by you
Yellow colored layout is a plus
No under construction
Difficult Level: Hard
Rotations